Sometimes I get a little tired of going around in circles. (Knitting, that is... all of our mittens are knitted in the round.)
For the last couple of months, I've been knitting squares instead! Our new washcloth pattern is simple and creates a great texture for cleaning.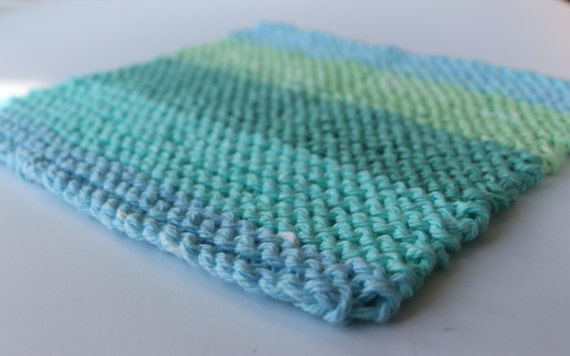 The yarn is 100% cotton. It's an ombre of blues, teals, and green and winds up making an irregular striped pattern on the finished item.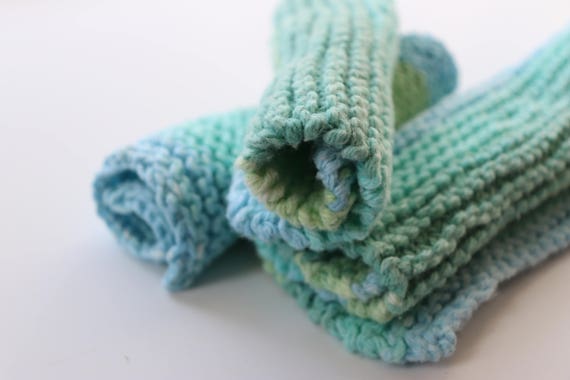 Use these washcloths on your face, in the kitchen, or for cleaning. The mini size is about 7" by 7" and is versatile enough for just about anything. The texture would probably be great for dusting, too, but I haven't tried that yet!