Welcome to the Marion's Mittens blog! This blog is maintained by Laura, Marion's granddaughter.
Marion has been knitting for a long time. She has 5 children, 11 grandchildren, and 11 great-grandchildren who all enjoy her mittens and socks.
On October 21, 2012, Marion handed Laura a stack of mittens and asked if she'd be interested in trying to sell them. That night an Etsy shop was created and more than 50 pairs were sold that first winter!
Marion's Mittens are all hand knit from acrylic yarn. Once at a craft fair a fellow vendor mentioned that I could easily make mittens by machine and sell them for more money. But I think that handmade is so much more special.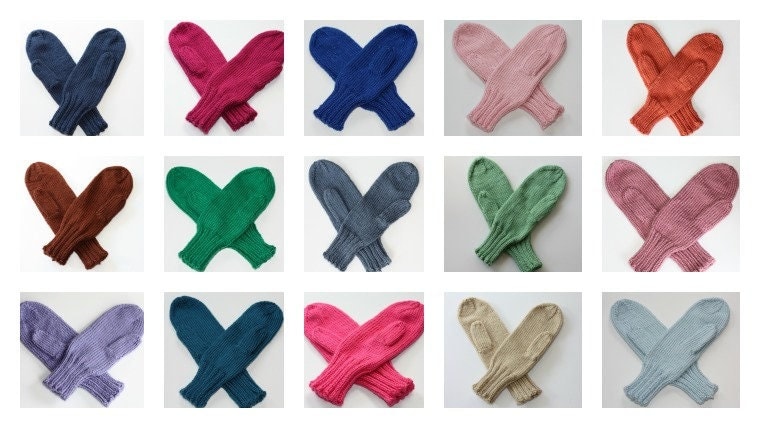 The mittens are knitted in the round using four double-pointed needles. We use size 2, 3, or 4 needles, which results in a nice tight knit that will keep your hands warm. An adult pair takes 1-2 days to complete and the tiniest mini mittens can be completed in a few hours. The pattern for the thumbless
mini mittens
is available for download.
Our mittens are soft, durable, and colorful thanks to the Caron Simply Soft yarn that we use.
Marion's Mittens have gone all over the world! Look at our map to see if someone in your state or country is a Marion's Mittens customer. If not,
get your own pair
and appear on the map!